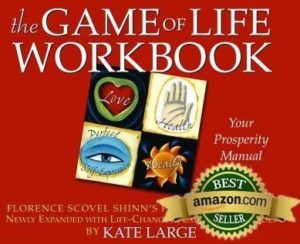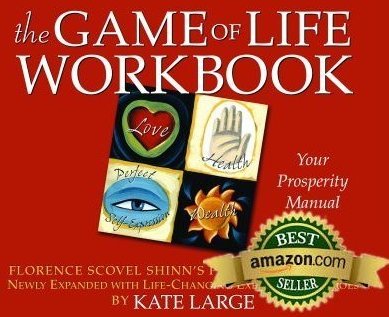 Welcome to the Game of Life Mastery Program 5.0
Please download the audio and pdf files for the Game of Life Mastery Program 5.0.
This version of the mastery program – 5.0 – did not flow in sequence of The Game of Life Workbook.  At the end of each class call, you'll be directed to which chapter to read before listening to the next call.
This class can be experienced as a stand alone program without the workbook.
Every effort has been made to include all tools referrenced in the Mastery Tool Library from the original program.
Please know that even though I don't know you, I fully believe you have the power within you to improve your life – no matter what it looks like right now.  I believe it is your birthright to create and live your version of heaven on earth!
Remember how powerful you are and use your power wisely to create the highest possible outcome, instead of fear filled chaos.
You can do it!

Quiet Your Mind Exercise shared with permission of The Chopra Foundation
Referenced in the Re-write Neural Pathways of Belief PDF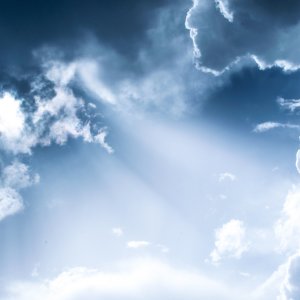 You will be effortlessly guided to open the door to connect with the wisdom of your higher self and those of the angelic realm.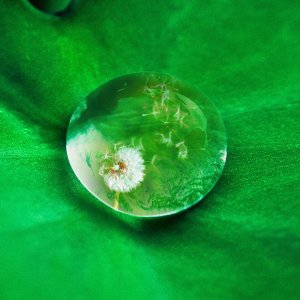 No matter what your life looks like right now, you will be gently guided to shift your energy to love. This method works with everything – relationships and life situations.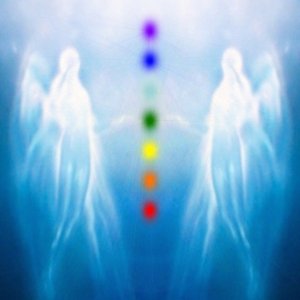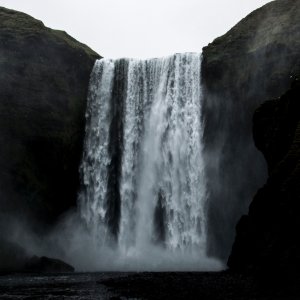 Cleanse and clear physical world fear from your mind, body and spirit under the angelic waterfall. Music by Stacey Parnum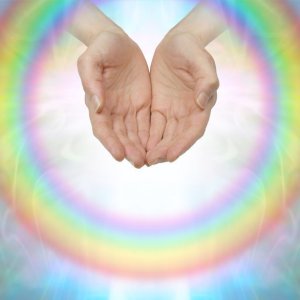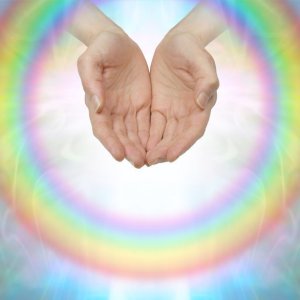 Healing Circle of Love Meditation
You will learn how to work with your angels to shift from a vibration of fear to that of love to heal relationships and life situations. When you shift your energetic vibration within to the higher frequency of love, your external reality will shift also. NOTE: This loving process works for EVERYTHING!
Message from Kate
If you're new to Florence's teachings, you're in for an exciting ride!

If you're old friends with her, you'll love this guided meditation to connect with her spiritual essence.
The first Game of Life Mastery Program I presented – based on the first Game of Life Workbook (that was well over 300 pages long…)  I was SO Nervous….  This was my first LIVE presentation – way before my radio show.
I was a freaked out "newbie".
There I was sitting at my desk, counting down the minutes to our first LIVE virtual program, sweat running down both sides of my body…

When I noticed Florence's spiritual energy sitting on the end of my desk.
She was casually filling her nails.
Florence to the rescue!  I started laughing and immediately began to calm down – which was her goal.
Time counted down, the program started, and it was fabulous!
As I continued to teach with Florence's spiritual energy, she began to not only "sit in" on the classes, she also began to participate during meditations and connecting with our angelic team.  Then one day I introduced her spiritual energy to everyone in the virtual class and each person received a personal, private message from her.
Now you can work with her more easily, too.
This simple, guided meditation will introduce you to her spiritual energy. 
Don't be surprised if you discover her energy is very familiar because she's already been working with you!
Hugs, love and light,
Kate
More about Lynette
We process healing fear that has been suppressed for years while awake and also while sleeping. This process can produce dreams that are uncomfortable. Lynette shares with us how to work with our dream guides and ask questions about our dreams to heal through them more easily.
Lynette Turner is an Interfaith/Interspiritual Minister, Positivoligist, Angelspeake Facilitator and Dream Interpretation Expert – having studied at Robert Moss School of Active Dreaming. Lynette is also the author of The 10 Be's of Positivity.
If you would like help with your dreams, click into Lynette's website to learn more about her and schedule a private session with her: www.positivebliss.com
Lynette also officiates weddings and other ceremonies.  To learn more go to:  www.WeddingsByLynette.com
More about Rachel
Rachel is integrity and compassion in human form. She has perfected holding the safe space for her clients to understand the wisdom within them to heal from the inside out. Her master skills include:
* Clean Slate healing session while awake or asleep!
* Direct Channel for Eir Healing
* Past Life Regression
* Tailored to You – VIP half day
* Life Coaching
* Anxiety Therapy
* Hypnotherapy
* Reiki Healing
* Chakra Balancing
* Ethereal Crystal Therapy
* One-to-One Teaching
* Mediumship Excellence Workshops
* One-to-One Psychic Development
* Ethereal Crystal Healing Practitioner Courses
* Working with Crystals Workshop
* Wishing Moon Workshop
"When I need spiritual guidance from a human source, Rachel is who I go to. You'll love her, too!"
~ Kate
To learn more about Rachel's gifts to humanity and schedule your special session with her, click into her website: www.RachelKeene.co.uk